As you're all well too familiar, the leadup to the announcement of the iPad was wrought with rumor after rumor of what exactly the iPad was going to bring to the table.
As a recent post on Engadget points out, these rumors evidently go back to 2002. Of all the prognosticators and soothsayers, of all the "inside sources" and leaks, no one got it quite right, which is no surprise as Apple has gotten quite good at keeping secrets over the years.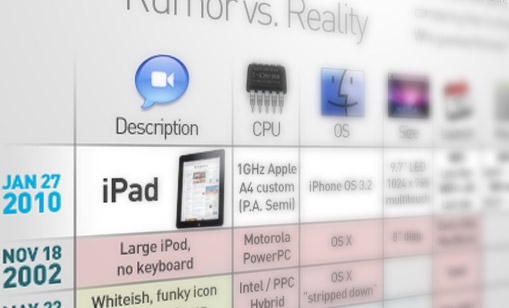 The most accurate predictions about the iPad
, as the Engadget scorecard shows, came from the Taiwan Economic News back in September of '09. Head to Engadget to check out the full scorecard.
[via Engadget]