FiftyThree, the creators of the Pencil stylus, today teased its next suite of tools coming to its iPad app Paper. The company describes Think Kit as an "auto­correct for drawing" that speeds up the "creation of diagrams, charts, and presentation sketches." The Think Kit tools are powered by a new technology called "Intention Engine," that promises to augment the way you write and draw. FiftyThree didn't reveal many details about the new technology, but CEO Georg Petschnigg did give The Verge a clue on how it works.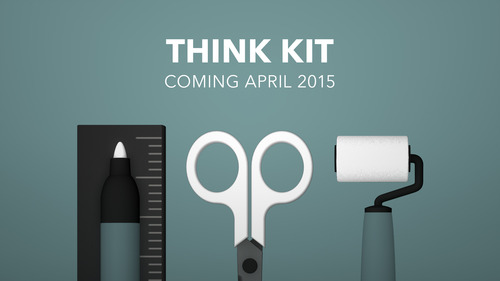 "When you're working on a mobile device, you always have to tell it what you want to do before you can do it. Open a keyboard to type. Grab a shape or a pen tool to draw. We want to make it possible to create with a fluid ease, without having to prompt the computer first."
It is unknown if Think Kit will be available as a free update or as an in-app purchase when it launches next month. FiftyThree recently made all the sketching tools free on Paper as a "thank you" to their "inspiring community of creators".
Paper by FiftyThree is a free sketching app available for the iPad on the App Store. It supports the Pencil stylus and features Mix -- a service that allows users to share and build off each other's creations.
FiftyThree also announced on its official blog that it has partnered with Dayna Grayson and New Enterprise Associates (NEA) to grow its "team and product offerings, particularly in business and education," and that Papers has been "downloaded over 13 million times and been used to create over 150 million ideas."