In an early iPad 3 review TechCrunch noted that the new iPad takes longer to charge and heats up after prolonged use.
"One other slight downside which I have to assume is related to either the battery or the LTE functionality is that unlike previous iPad models, the new iPad does get noticeably warm in the lower left corner after prolonged use. "
The reviewer made it clear that the iPad only gets warm, not hot, but some iPad 3 owners are already complaining that the tablet is getting too uncomfortable to hold while watching movies or playing games.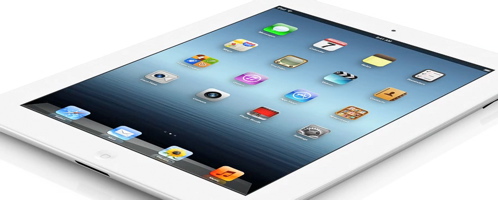 A thread on the MacRumor forums seems to confirm that the iPad 3 is warming up in the lower left corner when used for an extended amount of time. Some believe this is due to the 4G LTE, or the stronger battery Apple added to handle the power hungry iPad 3 features.
The same mixed complaints are also appearing on the Apple forums. Some members are reporting that their tablets are becoming "hot" while most are saying it just gets warm. It's always hard to tell if people are exaggerating when relying on forum postings, but at least you know you're not alone if your iPad 3 is "heating up."