ClayWare Games has launched their Pad Bracket, a simple but useful plastic bracket that instantly mounts the iPad to walls. The product ships with two screws and matching plastic anchors to attach the Pad Bracket in your desired location. The iPad can be placed on the wall in portrait or landscape orientation and all of the buttons and ports are accessible.
Here are some first look photos of the Pad Bracket. We'll be installing and testing the Pad Bracket so keep an eye out for our full review coming soon!
Update: Check out our full review of the ClayWare Games Pad Bracket.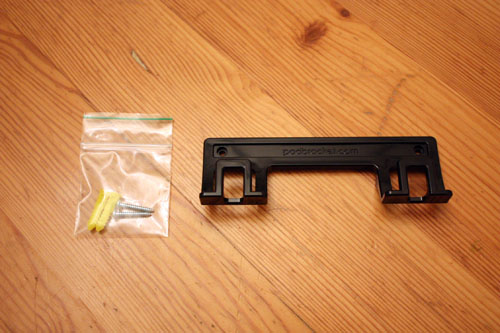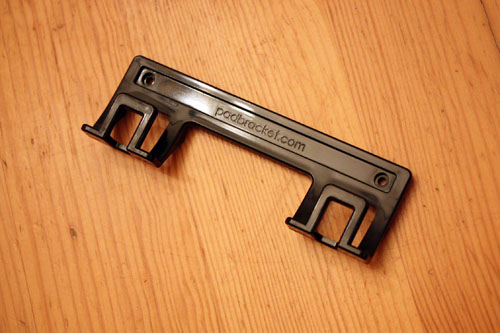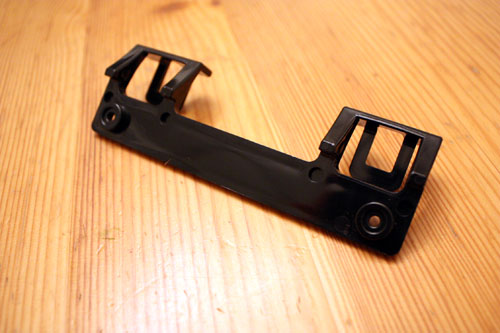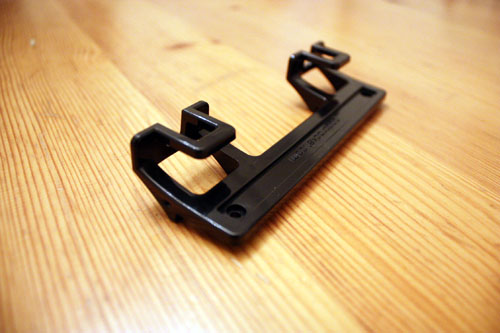 Pad Bracket is available now for $24.95 plus tax and shipping.
[ ClayWare Games ]