Blizzard Entertainment has released a preview for some of the cards from the first Hearthstone expansion, Curse of Naxxramas. The first wing of Naxxramas, the Arachnid Quarter, opens tomorrow for free, and will be followed by four additional wings each week. The four additional unnamed wings will cost 700 per wing or $6.99 per wing to open.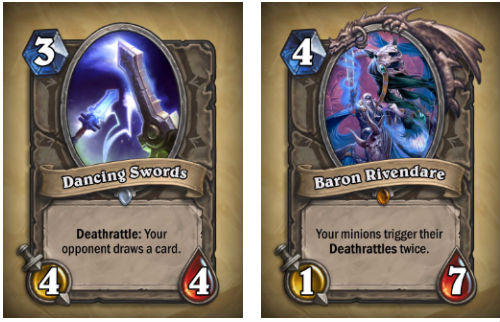 The Naxxramas wings will also be available in bundles for those interested in buying all five at once. The bundles do not offer any special benefits, such as early access, but they will ensure that you will get immediate access when each wing opens. Players who use gold to purchase an individual wing will also have the option to buy smaller bundles. For example, if you unlock the Arachnid Quarter wing for free tomorrow, and decide to buy the second wing for 700 gold the following week, you will be able to pay the 3-wing bundle price for the remaining wings.
Hearthstone: Heroes of Warcraft is a collectible card / strategy game for the iPad. It is available for free on the Apple App Store. In the game, players use various cards they collect to cast spells and summon minions to defeat their opponents. The game features introductory missions for beginners, and hundreds of cards you can win or buy as IAPs. You will also need a free Battle.net account to get started if you're new to the Warcraft universe.
You can see an early preview of over 25 Curse of Naxxramas cards now on Blizzard's Facebook page.