The stock iOS keyboard has come a long way since the original iPhone launched in 2007. Apple's constant improvements, such as adding a cut and paste option, has all but eliminated the need for any third-party options. But a San Francisco-based company wants to change all that. Fleksy founder Ioannis Verdelis sat down with The Verge to explain why his keyboard should be the go to option for iOS app developers.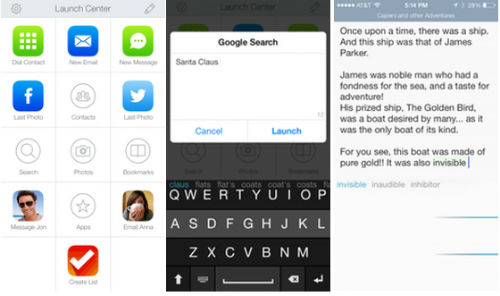 The company has begun rolling out a developer's kit that allows app creators to insert the Fleksy keyboard into their code. Fleksy's creators claim that the keyboard is so easy to use, that users will be able to type without looking at their devices, just like when working on a traditional QWERTY keyboard. The software uses gesture and touch typing to improve writing on mobile devices. For example, users can use swiping and sliding gestures to create spaces between words, and have the keyboard auto complete words before they are finished typing.
Flesky will begin rolling out in the third-party apps GV Connect, Blindsquare, Wordbox, and Launch Center Pro. The keyboard SDK will also be offered to other developers who want to use it for their apps. However, app developers must apply and get approved by Flesky before they can to get access to the API.
Verdelis told The Verge he will leave it up to the developers if they want to offer "Flesky as a free add-on, or as a paid upgrade through in-app purchase".