The popular alternative keyboard for iOS devices known as Fleksy has received a "major update with an all-new look and feel". According to the official changelog, the "redesign is meant to expose functionality and create a better user experience that complements the increased availability of Fleksy in other apps".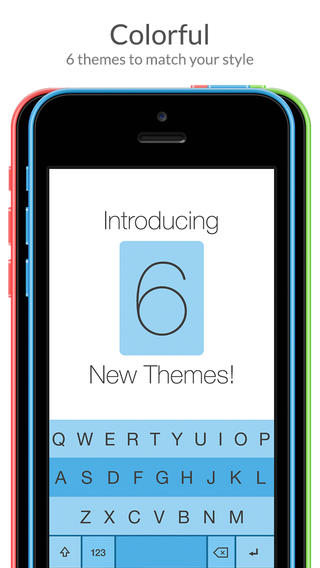 The app has also received six new UI themes, a new tutorial, a new feedback/support section, and bug fixes plus other performance improvements. Fleksy is available for free on the Apple App Store. It is compatible with all devices running iOS 6.0 or later.
Even though third-party developers can easily add Fleksy support to their apps via an SDK, Apple does not allow third-party keyboards access to its stock apps in iOS. However, users with jailbroken devices can change all that by installing a tweak called Fleksy Enabler. The tweak allows users to use the Flesky keyboard with existing Apple apps like Messages and Safari, and some unsupported third-party apps such as Facebook Messanger.
Fleksy Enabler is available for free on Cydia's BigBoss repo.