Man vs. Wild fans can reconnect with reality TV star Bear Grylls thanks to his new iPad app Survival Run.
Grylls is known for recreating survival scenarios on his popular Discovery Channel TV show. He was let go by the newtwork in March of 2012 after "a continuing contractual dispute." The British TV adventurer also became a popular internet meme after drinking his own urine in 2010.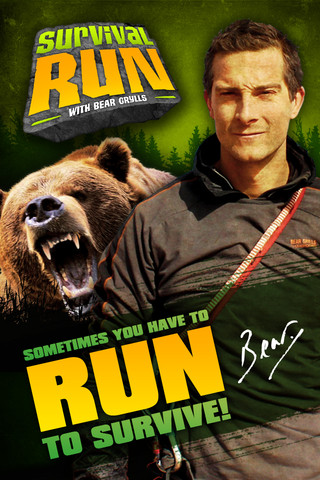 The new universal iOS app from F84 Games allows users to control Grylls as he is being chased by a relentless grizzly bear. Users must swipe left, right, down or up to avoid random obstacles as they run away from the wild beast. Man vs. Wild fans will enjoy the many Grylls sound bytes included in the game.
There are also seven Bear Grylls characters to unlock, rescue choppers, power paragliders, jetpacks and so on. The game features "high quality 3D graphics", Game Center support, and promises future updates.
Survival Run with Bear Grylls is compatible with the iPhone 3GS, iPhone 4, iPhone 4S, iPod touch (3rd and 4th generation) and the iPad. It requires iOS 4.3 or later, and is rated 9+ for "infrequent/mild cartoon or fantasy violence."