Disruptor Beam and Kongregate have teamed up to bring HBO's Game of Thrones to the iPad. The free to play strategy RPG is based on the hit television series and George R.R. Martin's novels A Song of Ice and Fire! The game begins in the days before the mysterious death of the King's Hand.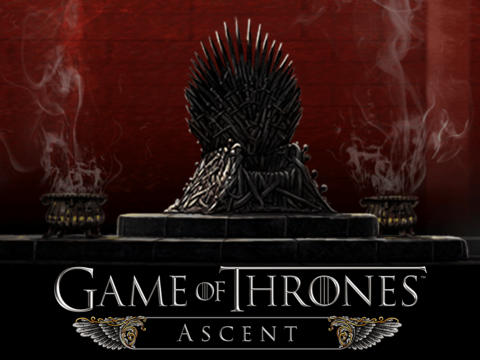 Game of Thrones Ascent features over 2,500 quests, dozens of adventures, leaderboard support and the ability to build your noble house and choose your own background. The game will also be updated weekly with new quests that coincide with new episodes of the television series. Other highlights include:
Swear Fealty to one of the great houses - Stark, Lannister, Targaryen, Baratheon, Tyrell, or Greyjoy - and consort with familiar characters. Perhaps Tyrion will drop by for dinner, or Ser Jorah will check in on your support for Daenerys? Or maybe you'll find yourself at Robb Stark's side in the feast hall for the infamous Red Wedding!
Hire a legion of Sworn Swords to send on Adventures and explore Westeros!
Build up your Keep to craft gear and items, accumulate wealth and improve your stats.
Earn points towards your Power rating, improve your global ranking, and rule your friends! Use GameCenter to compete in the power leaderboards, or challenge friends to match your Achievements!
Game of Thrones Ascent is available now for free on the Apple App Store. It requires iOS 6.0 or later and is only compatible with the iPad. It is also a hefty 94.4MB and features some pricey in-app purchases.
Game of Thrones Season Four premieres Sunday, April 6 on HBO.