Tim Hickman, the CEO and founder of Gumdrop Cases, also known as the manufacturer of Hard Candy Cases, has announced the company will begin manufacturing a series of cases for the iPad 5 in advance of the iPad's reveal. Expecting Apple to unveil the next-generation iPad at the 2013 Worldwide Developers Conference in San Francisco next week, Hickman and his company are ready to take the leap into producing accessories based only on an inside source and the circulating iPad rumors.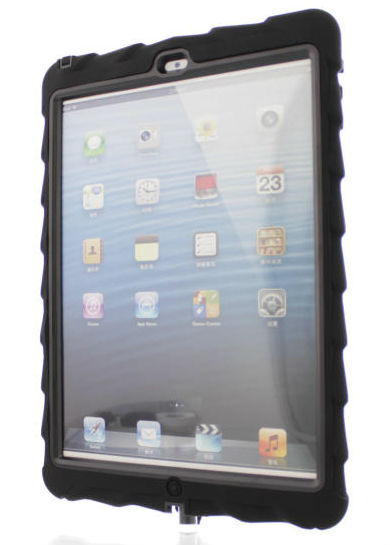 This is not the first time that Gumdrop has announced the release of an accessory for an Apple product before Apple announces the release of the product itself. Prior to the release of the iPhone 4S, Gumdrop manufactured a case for what they expected to be the iPhone 5 that did not fit the phone. Despite that one misstep, they have been right on 4 out of 5 releases.
Being the first case on the market is a highly desirable position for third-party Apple accesorry makers, but it is a gamble. The Gumdrop cases are based on leaked images and rumors from the web over the past few months, and although Hickman has hinted at an additional source, none was stated. "We're pretty confident these cases will fit," Hickman's message states on the Gumdrop site. "If for some reason they don't, we'll replace the case at no charge."
The rumors have pointed at the fifth-generation iPad weighing about 25% less than the the iPad 4 and sharing the thinner bezel of the iPad Mini. Although there is no certainty as to whether or not the iPad 5 announcement will be made at this point, Apple's keynote at the Worldwide Developer's Conference will take place on Monday, May 10th, at 10AM.
The Hard Candy and Gumdrop cases will be available in a variety of styles and colors, ranging from $34.95 to $64.95.. The cases are now featured on the Gumdrop website, so if you're as confident as they are on the iPad 5, pre-orders are currently available for shipment on June 12th, 2013.