Blizzard Entertainment's digital card battling game Hearthstone: Heroes of Warcraft is now available for the iPad. Early reviews claim that the free-to-pay title is not a pay-to-win game. According to TouchArcade, new cards are easily earned by playing the game and leveling up. Players can also earn gold by completing quest and purchase card packs via the in-game store. Of course being a freemium title Hearthstone is not without IAPs, but it looks like they are not necessary to build a competitive deck. This is great news since some gamers were expecting the worst after it was announced that the title would be free.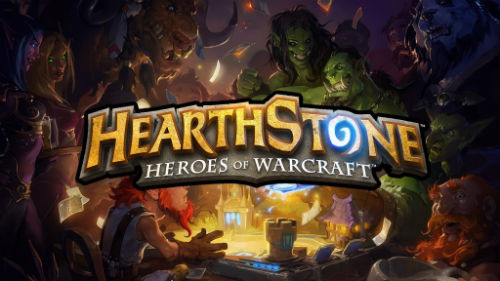 Hearthstone is a lot like Wizards of the Coast's popular Magic: The Gathering collectible card game, except it takes place in the Warcraft universe. Players build decks of digital cards to fight in one-on-one battles against other players or computer controlled heroes. The cards are used to cast spells or summon minions to strategically defeat opponents in unranked or ranked matches.
Hearthstone is cross-platform compatible as long as you have a Battle.net account. This means you can play on both your tablet or desktop without worrying about losing your progress or custom made decks. Users also get a free deck of cards when they log into their existing Battle.net account using an iPad.
Hearthstone: Heroes of Warcraft is only compatible with the iPad, and it requires iOS 5.0 or later and an internet connection to play. Here's the official App Store description and game play trailer:
"Pick up your cards and throw down the gauntlet! In Hearthstone, you play the hero in a fast-paced, whimsical card game of cunning strategy. In minutes, you'll be unleashing powerful cards to sling spells, summon minions, and seize control of an ever-shifting battlefield. Whether it's your first strategy game, or you're an experienced pro, the depth and charm of Hearthstone will draw you in."