The French blog NowhereElse.fr has published higher quality images of an alleged iPad Air 2 rear shell. The images reveal the same changes, like a relocated microphone hole, as previous leaks. You can get a closer look at the image here.
It has pretty much been officially confirmed that Apple will announced two larger iPhone 6 models on September 9, but it is unclear when the next-generation iPad lineup will be revealed. Most people believe Apple will announce the iPad Air 2 and third-generation iPad mini sometime in 2014, and a larger 12.9-inch iPad in 2015. Apple is also expected to release its first wearable device dubbed the "iWatch" alongside the iPhone 6 in the fall.
As for the iPad Air 2, it is expected to be equipped with Touch ID like the iPhone 5s, a faster A8 processor, a bigger battery and an 8MP camera. Rumors have suggested that the iPhone 6 may ship with NFC technology, if true, it may be possible that the iPad and iPad mini will also feature an NFC chip too.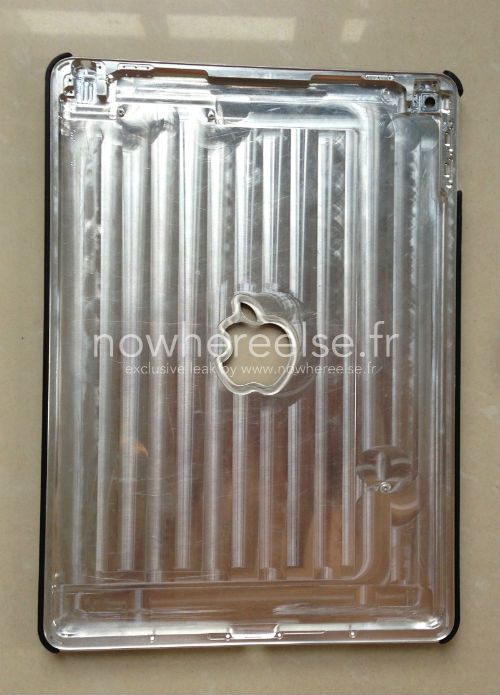 iPad mini rumors have been so scarce that it almost makes one wonder if Apple even plans to release a new model this year. There was one report that claimed that the third generation iPad mini would be 30 percent thinner and be renamed the iPad mini Air.
Remember, all the rumors mentioned above have been leaked by various reliable and unreliable sources, so take everything you've just read with a grain of salt.