nds4ios is a Nintendo DS emulator for iOS devices. However, this emulator is different because it works on both jailbroken and non-jailbroken devices, and installing it is super easy. Here's how: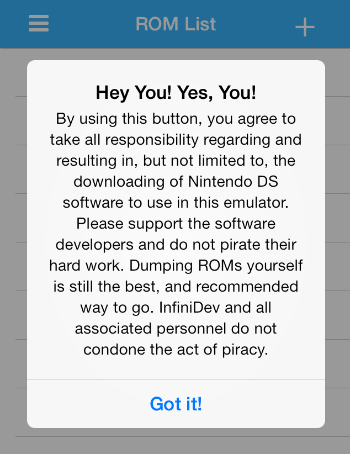 How to install nds4ios on a jailbroken device (works with iOS 5.1.1 or later and ARM64 devices)
First you need to install Karen's Pineapple Repo. To do this open Cydia and navigate to Sources then tap "Edit" > "Add". Enter the URL http://cydia.angelxwind.net into the pop up box, and you're done.
Now you can install the app on your device by tapping the Karen's Pineapple tab under Sources and scrolling down until you see "nds4ios (Stable)" and "nds4ios (Testing)". The "Stable" version is guaranteed to work, and probably the version you will want to use. The nds4ios app will appear on your Home screen after you install it.
How to install nds4ios on a non-jailbroken device
To install the nds4ios emulator on your non-jailbroken device, all you need to do is visit the official website, and change the date on your device after starting the OTA update.
Once the app is installed, you can use the + button to open Coolrom.com and download Nintendo DS ROMs.
The nds4ios app does not work with the iPod touch 4th generation or lower, and iPhone 3GS or lower.