The new iPad, along with the original iPad and older iPad 2 models can now be jailbroken on iOS 5.1.1 using Absinthe 2.0. Support for the revised iPad 2 with the 32nm A5 chip (iPad2,4) is on the way, as the Chronic Dev Team continues work on the software.
UPDATE: Absinthe 2.0.4 with iPad 2,4 support has been released.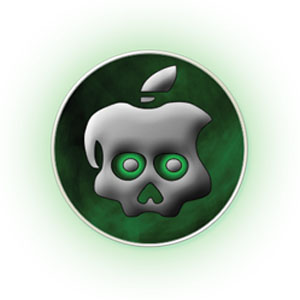 In the meantime, the iOS 5.1.1 jailbreak is great news for owners of compatible iPads, including the iPad 3 with Retina display. Using Absinthe is a simple process that requires just a few minutes, a USB dock connector, and a Windows, Mac OS X or Linux computer. As always, we recommend backing up your iPad with iTunes before jailbreaking.
Remember, your device must be updated to iOS 5.1.1 before jailbreaking with Absinthe 2.
1. First download the latest version of Absinthe 2 from the greenpois0n.com website.
2. Mac users can double-click to mount the Absinthe archive, then run the application. If OS X asks whether or not to run the program click Open. Mac users can then skip to Step #5.
Windows users must open the downloaded .zip file and locate the absinthe-win executable (.exe) file. Right-click on the icon and select Run as administrator.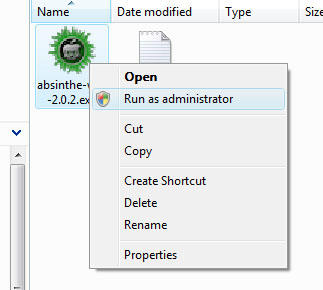 3. The self-extracting file creates an absinthe-win-2.0 folder and unpacks all of the files needed for the jailbreak.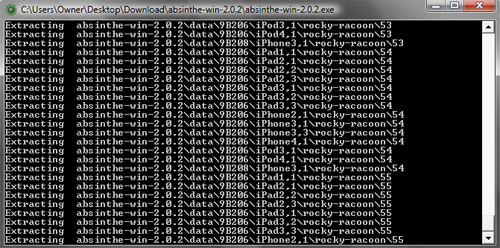 4. Open the absinthe-win-2.0 folder that was just created, right-click the absinthe.exe icon and choose Run as administrator again.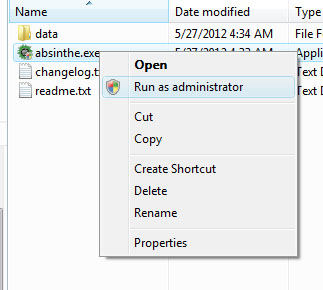 5. With your iOS device powered on and displaying the home screen, connect to the computer via USB.
6. Click the Jailbreak button in the Chronic Dev Absinthe application window.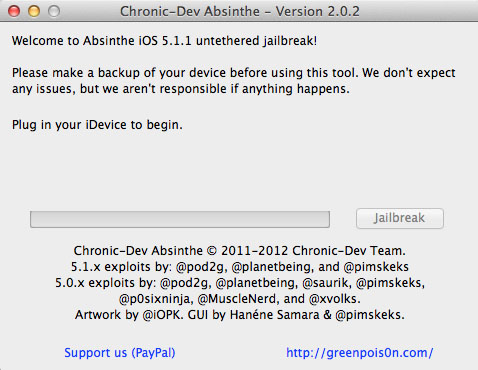 7. Your iPad will indicate Restore in Progress. Do not touch the iPad until Absinthe finishes running!
8. Absinthe will let you know when the process is complete. Unplug your device and you will see the Cydia app icon is now installed on the iPad home screen.
Your iOS 5.1.1 device is now jailbroken, free to install third-party tweaks and applications not available in the App Store. Jailbreak software is always freely distributed. If you are interested in donating to Chronic Dev Team, see their website at greenpois0n.com.