A lot of new people have joined the Apple ecosystem after receiving either an iPad or iPhone for the holidays. This means a lot of new iOS owners are just discovering how annoying it is to receive constant notifications and reminders from games and apps that they've downloaded. Here's an easy way to silence all games and apps on any iOS device.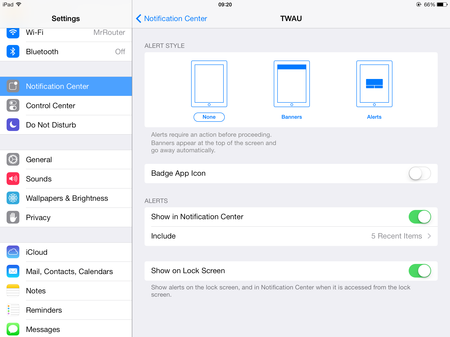 Just navigate to Settings > Notification Center and scroll down until you locate the app you want to silence. Tap the game or application's tab and turn off the Notification Center slider, or just select "None" under Alert Style.
An easier way to stop receiving notifications from an app is to opt-out of them after you have installed it. All apps will ask for permission to send your alerts when you first open them. Just simply say "no" and the app will not send you notifications once you start using it.
You can also disable Government Alerts like AMBER Alerts and Emergency Alerts in the Notifications settings.