Accessory maker iHome has unveiled its new lineup of Cinderella audio accessories at CES 2015 in Las Vegas, Nevada. The collection is inspired by Disney's upcoming live-action retelling of the fairy tale set to hit theaters on March 13, 2015. 9to5Mac got an early look at the impressive Cinderella Golden Carriage Bluetooth Speaker, headphones and noise isolating earbuds.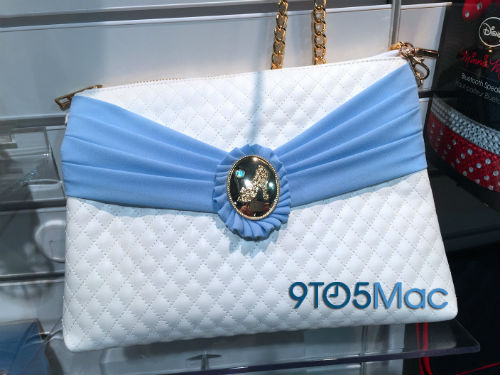 iHome also plans to launch a few quilted iOS accessories such as "an iPhone flip case with golden accents and a hand strap, a butterfly-laden iPhone 6 hard shell, and a quilted purse-like case for the iPad with a golden strap," according to 9to5Mac. Pricing and availability are unknown at this time, but it safe to assume the products will begin shipping before the movie lands in theaters.
Cinderella is directed by Kenneth Branagh and stars Lily James, Helena Bonham Carter and Hayley Atwell. The film retells the classic Cinderella story with a few new twists.
iHome, a division of SDI Technologies, also sells speakers and headphones based on other popular Disney properties, such as Marvel Entertainment and The Muppets, through its children's line of audio accessories called eKids.