The Google+ iPhone app has been a hot commodity since its launch this week, but what about the iPad and iPod touch? Currently the Google Plus app only works on the iPhone 3G, 3GS, and iPhone 4 running iOS 4.0 or later, but a Redmond Pie reader found an easy workaround to install the popular app on other Apple devices.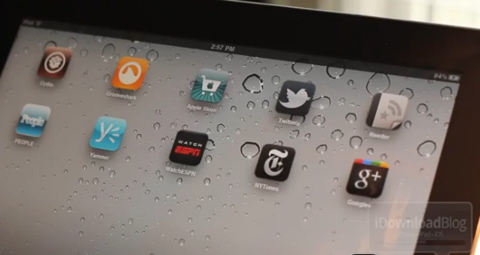 To learn how to install the jailbreak free Google Plus iPhone app on your iPad, check out the iDownload Blog team's "How To" YouTube video, and our step-by-step instructions below.
Remember, the Google Plus app was created for the iPhone, so it's not a great fit for the iPad display resolution. You can try zooming in, or if your iPad is jailbroken using RetinaPad like the person in the video, to try and make it look better.
Hot To Install the Google+ app on the iPad:
1. Download the iPhone Configuration Utility on your computer.
2. Mount the iPhone Configuration Utility and install.
3. Open up iTunes.
4. Go to iTunes app store and download Google+ app for the iPhone.
5. Open up your applications folder and go to utilities to locate and open the iPhone Configuration Utility.
6. Connect your iPad to your computer.
7. Look for Devices on the iPhone Configuration Utility screen and select iPad.
8. Find the Google+ Install button on the right and install.
[via Redmond Pie]