Third party iPad keyboards are not only a great way to free up space on your iPad or iPad mini's display, but most of them offer full-size keys and iOS shortcuts to make life much easier. And now with iOS 7, Apple has added the ability for developers to add these shortcuts to stock apps like Safari, Mail, and Pages. Not every OS X shortcut is available on iOS, but a few Apple bloggers have taken the time to sniff out what is available. Here is what they found using an iPad mini and a Logitech Tablet Keyboard.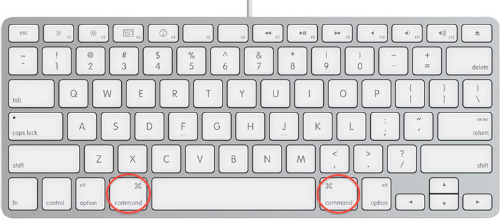 via Mac Stories and Steven Troughton-Smith
Here's a complete list of existing Lonitech iPad shortcuts.
Safari
⌘L to Open Location (like Safari for Mac, this selects the address bar so you can start typing to open a URL or search. You can't move up/down with the keyboard to select results though)
⌘T to open a new tab
⌘W to close the current tab
⌘R to refresh the current tab
⌘. to stop loading the current tab
⌘G and ⌘⇧G to move between Find In Page results (activate Find In Page with touch from the address bar, tap the search field at the bottom, then try the shortcuts)
⌘[ and ⌘] for navigation
Mail
⌘N to create a new message
⌘⇧D to send a message (from the Compose screen, it also works in other apps that implement a Mail sharing feature)
⌦ (backspace) key to delete the currently selected message
↑/↓ arrows to select suggested email address in To/CC/BCC popover fields
Pages
⌘⇧K to comment
⌘⌥K to show next comment
⌘⌥⇧K to show previous comment
⌘I/B/U to make text italic, bold, or underlined
⌘D to duplicate the current object (such as an inline photo)
⌘↩ to end editing and select parent (in table cells)
↩ to insert a new line, ⌥↩ to select next cell (in table cells)
⇥ to move to next cell, ⇧⇥ to move to previous cell
⇧↩ to select cell above the current cell
⌥↑/↓/→/← (arrow keys) to create a new row or column
⌘↑/↓/→/← (arrow keys) to first/last cell in current row or column
Numbers
⌘⇧K to comment
⌘⌥K to show next comment
⌘⌥⇧K to show previous comment
⌘I/B/U to make text italic, bold, or underlined
⌘D to duplicate the current object (such as an inline photo)
⌘↩ to end editing and select parent
↩ to select next cell
⇥ to move to next cell, ⇧⇥ to move to previous cell
⇧↩ to select cell above the current cell
⌥↑/↓/→/← (arrow keys) to create a new row or column
⌘↑/↓/→/← (arrow keys) to first/last cell in current row or column
iPad and iPad mini Keyboards
Here's a list of some Bluetooth keyboards that include their own iPad short keys:
Logitech Ultrathin Keyboard Cover - Includes touch screen protection, magnetic clips for attaching your iPad and a built-in stand. ($99, iPad 2, iPad 3rd and 4th Generation, iPad Air and iPad mini)
Slim Keyboard Folio - Includes envelope-style flap that holds and protects your iPad. ($79, iPad Air)
Belkin QODE Ultimate Keyboard Case - PC Magazine's iPad Accessory of the Year. ($179, iPad Air)