The theme of "continuity" was ever-present at yesterday's WWDC 2014 keynote presentation. The ability to pass unfinished work, phone calls and messages between Apple devices was a highlight of both iOS 8 and OSX 10 (Yosemite). Airdrop has been expanded to allow for file and communication syncing between iOS and OSX. A new feature, called "Handoff," facilitates seamless transitioning between your iPad, iPhone and Mac.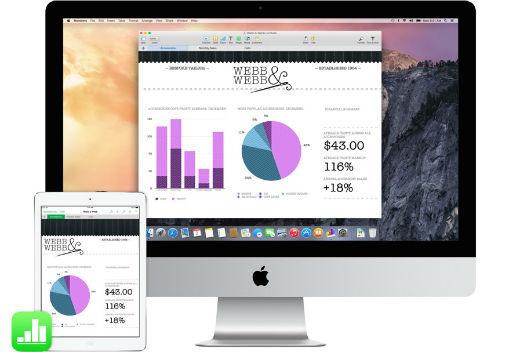 If you've ever started an email on your iPad and wanted to switch over to your Mac, for a better keyboard if nothing else, Handoff was created specifically with this in mind. Your iOS 8 device, when in the vicinity of any of your other iOS 8 devices, will notify you and ask if you would like to continue on the second device. So you would be halfway through an email on your iPad, walk into your office with it, and your Mac would recognize it and ask, via a notification in the corner of the screen, if you wanted to finish up on the desktop. This works for a multitude of apps, including the iWork suite, Safari, Maps, Calendar, Reminders and more.
In addition to handing off documents, you will now be able to pass your phone calls between devices, as long as they are connected to the same Wi-Fi network. You'll be able to answer (or ignore) calls on any of your iOS devices via a notification. You'll be able to make outgoing calls from any device as well. The same goes for SMS and MMS messages, regardless of the other person's OS, be it Android, Windows or something else.
"Instant Hotspot" is another convenient feature that falls under the continuity theme. If you are out of Wi-Fi range with your iPad, the feature will allow your iPad to see your iPhone in the list of available networks. Simply select it and you're on. When not in use it will automatically disconnect to save battery life.
Look for iOS 8 to be released in the fall, probably mid to late September, with the launch of the iPhone 6.