UPDATE: We have tested Pangu version 1.1. Click here for instructions on how to jailbreak your iPad or iPhone running iOS 8.0 - iOS 8.1.
We are currently in the process of testing the new iOS 8 jailbreak tool released by Team Pangu. While this means we can't say with 100 percent certainty that the jailbreak is safe, Team Pangu is quickly becoming a trusted source for iOS jailbreaks.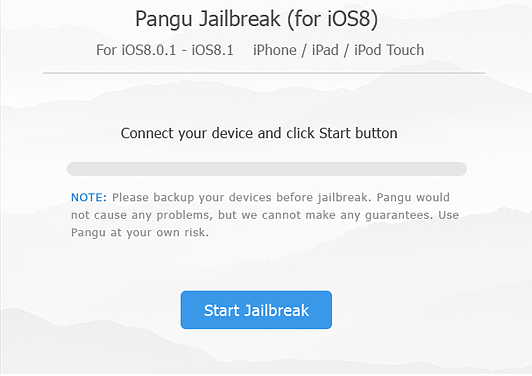 The Chinese team of hackers known as Team Pangu burst onto the scene in June when they released an iOS 7.1.1 jailbreak tool. Besides ruffling a few feathers in the jailbreak community for burning a few exploits on what some considered a useless jailbreak, the tool was confirmed safe by the well known hacker iH8sn0w. JailbreakMe creator Comex also praised Team Pangu for putting an end to an unhealthy monopoly on public jailbreaks.
On October 22nd, Team Pangu released its first iOS 8 jailbreak for developers. The original release did not come bundled with the popular Cydia app store, which made it useless to casual jailbreakers. After working closely with Cydia creator Saurik, Team Pangu today released a final English version of the iOS 8 jailbreak to its website.
Is Pangu v.1.1 safe?
There are always some risks when jailbreaking your device, and when you do so, you're all always doing it at your own risk. However, the biggest risk to downloading and installing Pangu v1.1 is that it was released pretty quickly and may contain some bugs. As mentioned above, Team Pangu's previous jailbreaks have been deemed safe by various blogs and well known hackers in the jailbreak community. So far there have been no reports that Pangu v.1.1 for iOS 8 is harmful.
As always, remember to backup your device before jailbreaking, and always follow the instructions listed on the Pangu website.