Although it is currently the world's largest music seller, Apple plans to bolster this side of its business in order to compete with growing competition. According to Bloomberg, the Cupertino company is working with Shazam Entertainment Ltd. to develop song identification software that would be integrated into the next major iOS update.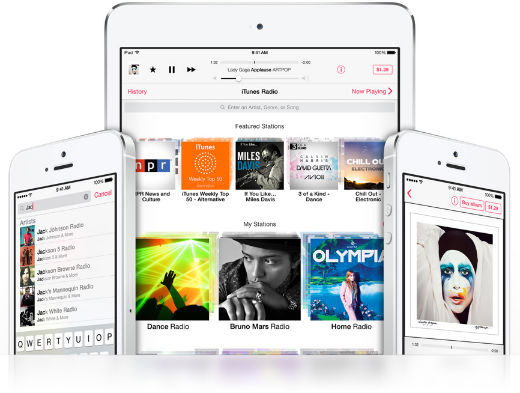 Song download sales have dropped off industry-wide, most likely due to the rising popularity of streaming internet services like Pandora, Spotify and Google's YouTube. Apple introduced its own streaming service, iTunes Radio, last year, but it wants to boost its download sales and plans to do so by incorporating song identification software into iOS 8. Shazam's app has 90 million monthly users and, according to Bloomberg, has "steered millions of song downloads through iTunes." Apple believes that if
the song identification software was built in, more people would be using it (since they would no longer have to go out of their way to download a third party app) and that would boost download sales.
The technology works by collecting sound through the iPhone or iPad's microphone and then checking it against a song database. It could be used in a number of ways on iOS, most notably through Siri. You will simply ask Siri "What song is playing?" and get an answer within seconds, rather than spending minutes searching lyrics on the internet. Once identified you'll probably be given an option to purchase the song via iTunes.
Aside from this software, Apple is also considering other avenues to enhance its music business. The company is reportedly considering making iTunes Radio a stand alone app (instead of a feature within the iTunes store) and going international with it. Pandora, one of its major competitors, operates only within the U.S. because of licensing issues with the record industry. Offering a subscription service that would compete with others such as Spotify, Beats LLC and Rdio Inc. is another possibility. Apparently Apple has already developed the service internally, but is reluctant to release it because it may have a negative impact on its song downloads.
Look for the song identification feature to appear in iOS 8, which will be available sometime later this year. Apple will most likely unveil iOS 8 at its upcoming developers conference (WWDC 2014) in early June.