It's safe to say Digg founder Kevin Rose has a few contacts in the tech industry. One reliable source tells him the iPad 2 will be revealed by Apple in the next three to four weeks. A special iPad 2 event may even take place on Tuesday, February 1, 2011.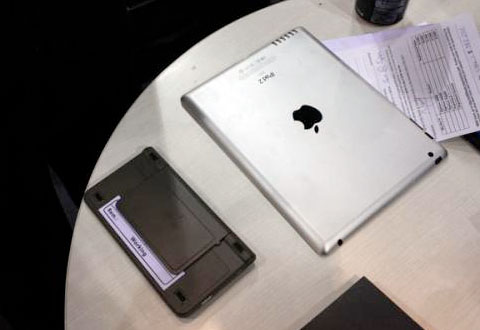 Next generation iPad mock-ups like the one pictured above have been floating around at this year's Consumer Electronics Show (CES). Several iPad 2 case photos and other leaks have given iPad watchers a pretty good idea of what to expect.
The iPad 2 is likely to ship with a slimmer profile, two cameras, and an improved speaker. Kevin Rose's original post stated the following:
I have it on good authority that Apple will be announcing the iPad 2 in the next "3-4 weeks", possibly Tuesday February 1st. The iPad 2 will feature a retina display and front/back cameras.
Another source described the iPad 2 screen as having "higher dpi" although not enough to match the Retina display featured on the iPhone 4. The intense computing power needed to run a Retina display on the iPad screen makes it unlikely.
The iPad 2 cases seen so far have had a large hole where the current model has a speaker. Some have speculated that a USB port or SD card slot will fill this space, but it could just be an improved speaker sporting a different grille. Dual cameras would make it possible for FaceTime to be used on Apple's tablet.
Apple is said to be in a rush to launch the iPad 2 thanks to competitors that have entered the market since last year. With a new model hitting shelves in late March or early April, Apple will be in a decent position to maintain its lead in the segment.