We already know that iOS 4.2 will be released for the iPad in November, bringing many new features to existing devices just in time for the holiday retail season. New evidence has emerged that Apple may be planning something even bigger for this fall or early 2011. Rumors of a smaller iPad model and camera-equipped iPads along with a July BGR report that iOS firmware links FaceTime to email addresses already mean Apple has something up its sleeve.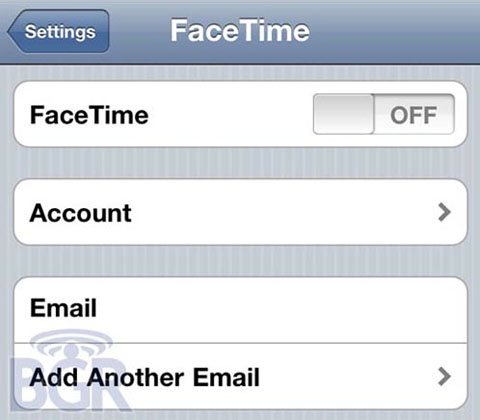 Now AppleInsider reports that Apple may abandon its one-year product cycle to launch a FaceTime-capable iPad within months. According to the report, Apple needs to move aggressively to get their own FaceTime-equipped mobile devices into the market before making the FaceTime code public for inclusion on other platforms.
According to sources within Apple, the company is on an "ambitious push" to refresh the iPad before the holiday shopping season. This would ensure that FaceTime is included in all iOS products before Apple makes good on its promise to release the code. Apple is hoping that FaceTime becomes the industry standard for video chat, and that eventually many mobile devices running different platforms would be capable of FaceTime communication.
Tens of millions of FaceTime-capable mobile devices will already be shipped to users before the end of 2010. New iPod touch models announced on September 1 include FaceTime and allow iPod users to make FaceTime calls to iPhone 4 users.
Further rumors are circulating that desktop software, namely iChat on Mac OS X will receive FaceTime capabilities soon. A windows version has also been mentioned. Releasing FaceTime on all iOS devices and Mac computers would further advance Apple's head start before making the protocols public for use on even more platforms.
Companies such as Qik are already lining up to wait for Apple's free FaceTime application programming interfaces, which would make it possible to add FaceTime functionality to their software.