According to several reports, JailbreakMe 3.0 for the iPad 2 has been leaked online by a private beta tester. According to one source it's only compatible with iOS 4.3, and that's probably why some tech blogs are reporting that it's only working for some people.
It is important to note that this was not released by Comex, and you should follow the video and link at your own risk. Remember to back up your iPad 2 before jumping in.
Comex has yet to comment, but he did tweet about the beta a few hours before the leak.
UPDATE: Redmond Pie says the leak is legit:
"Confirmed! This actually works. The following image, courtesy of our reader Chris De Jager, shows Cydia 1.1.2 running on iPad 2, iOS 4.3."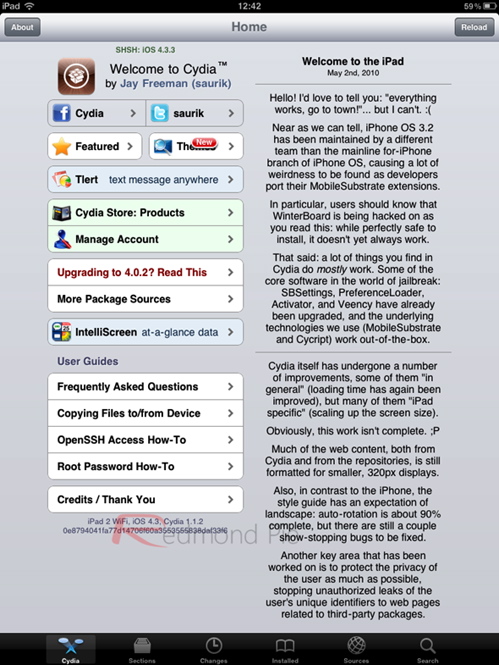 UPDATE: Comex responded to the leak via Twitter:
"Congratulations, some moron used a dictionary attack(?) to leak a buggy version and put me on a useless time limit."

"Let's hope the time limit isn't too short... hasn't been in the past but could always change. Everyone use TinyUmbrella and save 4.3.3."

"I also don't know if the version that got leaked is full of debug printfs or something, since people were saying it delays bootup."