Jailbreaking specialist pod2g released a picture of a untethered jailbroken iPad 2 via his blog on Wednesday. The iOS developer has been working on a series of untethered jailbreaks moving his way up from an iPod touch to A5 devices. On Monday, Chronic Dev Team member Dustin Howett posted a video showing off their latest untethered iPhone 4S hack.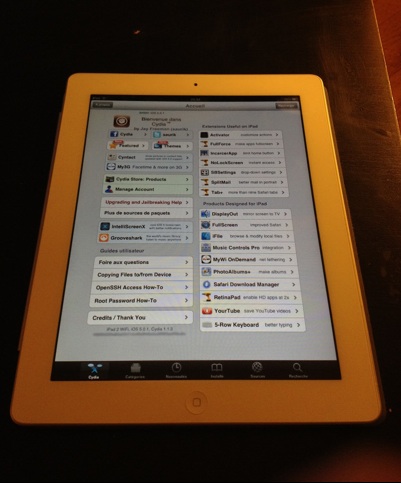 Pod2g said that an A5 exploit is only a few days away from a public release. He previously released Corona for A4 devices. You can learn how to jailbreak the original iPad here.
Untethered jailbreaks are preferred over tethered because they do not require you to connect to a computer if the device loses power. This will be the first untethered jailbreak for the iPad 2 and iPhone 4S when it's officially released.