More iPad 2 parts have been leaked to 9to5 Mac revealing a white iPad 2 bezel. This part is designed to surround the display, which on current iPad models only comes in black.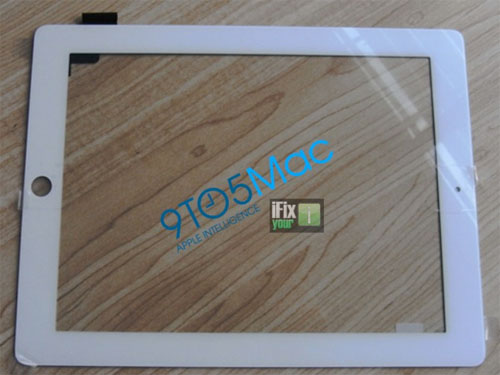 iPhone 4 fans have been waiting for a white model since last summer, and Apple has yet to deliver. Everything from manufacturing problems to incompatibilities with the camera have been cited to blame for the missing white iPhone 4. Now it appears that Apple will throw everyone for a loop and offer the next generation iPad in white.
In the past, Apple has offered the iPhone 3G and iPhone 3GS with white or black backs, however the front bezel and home button have always remained black. Apple's designers planned to change all of that with the iPhone 4, which in pictures showed a white home button and bezel around the display. Only a few sightings of the white iPhone 4 have been reported in the wild.
When it comes to the iPad 2, Apple is only two days away from a major iPad media event, where all of our burning questions about the new device are sure to be answered. In the meantime, these white iPad 2 parts are said to have arrived at iFixYouri from suppliers in Shenzhen City. The white part is described as a digitizer, which senses touch input over the iPad display.
A hole for a front facing camera can be seen in the photo above, along with a larger hole for the home button. Additional photos of the back of this part show that the ambient light sensor will be placed right next to the camera in the front of the device. Besides a thinner profile, the iPad 2 is expected to have two cameras and an upgraded processor when it launches this spring. Other leaked iPad 2 parts have shown that the device will have a significantly slimmer profile, lighter weight and improved speaker.