"Thinner and Lighter" seems to be the new buzz words when it comes to next generation Apple devices. Which is kind of funny when you think about it. Manufacturers worked so hard to shrink down mobile devices only to have Apple enlarge the iPhone with the introduction of their first tablet. Now a report from the Taiwan Economic News claims that the iPad 3 will feature a thinner and lighter battery.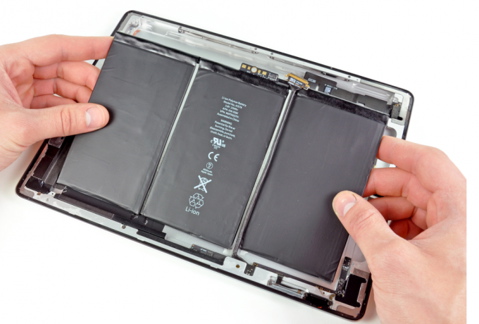 The new battery will have a longer service life and is supposed to go into production next year. Simplo Technology Co. and Dynapack International Technology Corp will be producing the battery packs at a slight increase in price. According to 9to5Mac the new packs will cost 20% and 30% more than what the iPad 2 offers.
If the report is true, it quashes any fantasy of an iPad 3 arriving in 2011. Even though those rumors seemed to have died off months ago, I'm certain some people were still holding on to them.
[via 9to5Mac]