The Japanese website Macotakara claims Apple will not launch the iPad 3 in February as previously suggested. Instead blogger Danbo says Apple will hold a "strange" event this month followed by a product announcement and launch in March. Macotakara previously cited an Asian supplier and a source in the U.S. as saying Apple would announce the iPad 3 in February. Danbo's new report is more in line with other rumors that have suggested the iPad 3 will be released next month.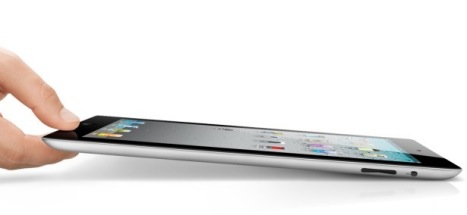 As for the "strange" event I can only guess Danbo is talking about a similar affair like Apple's iBooks announcement in New York. Perhaps Apple only wants to focus on its next generation iPad in March, instead of boring us with Cards apps like they did at the Let's Talk iPhone event last year.
Danbo also added that the iPad 3 will feature a high-resolution display, LTE compatibility and a quad-core processor. A recent leak revealed that Apple will most likely release two models of the iPad 3, one which will support LTE, and one Wi-Fi only model.
UPDATE: Jim Dalrymple claims his sources said there will be no "strange" event in February.