Contradicting their previous report that Apple is working on a 7.85-inch iPad, the DigiTimes writes that Apple will release a "complete iPad series targeting the entry-level, mid-range and high-end market" in 2012. The iPad 2 will be reduced to compete with the Amazon Kindle Fire, and the next-generation iPads will "focus on the mid-range and high-end segments," according to sources in the supply chain.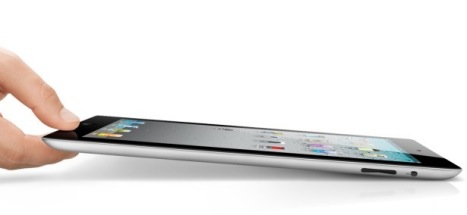 The new iPads will feature 9.7-inch screens, QXGA resolution (1,536x2,048 pixels) and the rumored dual OLED backlights we keep hearing so much about. The new "high-end version" of the iPad will feature an increased battery capacity of 14,000mAH compared to 6,500mAH used currently. Both new devices will use the quad-core A6 processor being manufactured by Samsung.
The DigiTimes sources claim the new family of iPads will be announced at the iWorld convention which takes place at Moscone Center in San Francisco on January 26-28, 2012. This isn't the first time that we've heard Apple is working on a lower to mid-range iPad. In October, sources said Apple planned to release an improved iPad 2 like the iPhone 4S in March, followed by the iPad 3 in Q3 of 2012.
UPDATE: Jim Dalrymple, who is normally pretty reliable, of The Loop writes:
"I checked with a number of my sources today and an iPad 3 is not planned for release at Macworld. In case you're wondering, an iPad 3 won't be released at CES either. Apple withdrew from Macworld Expo back in 2009 and has not attended the show since. In fact, Apple has withdrawn from most, if not all, tradeshows in the last couple of years."