More evidence of a thicker iPad 3 design has surfaced from Asian suppliers. The latest report from Macotakara claims to reveal an iPad 3 prototype case photo, as seen below. This prototype is incredibly boring, and indicates no cutouts for a rear camera or any other distinguishing marks that help prove it's an iPad case.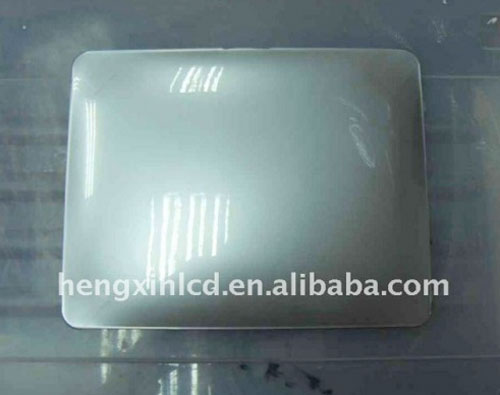 If this silver blob means anything, the iPad 3 will not only be thicker, but the back of the iPad 3 could be a return to the curved profile see in the original iPad. This form factor was replaced by the second generation iPad's flat back and thinner profile. If Apple is indeed planning to increase this dimension on the iPad 3, there had better be a good reason.
Previous reports have pointed to an iPad 3 with dual OLED backlights, which would improve brightness and be essential to Apple doubling the iPad screen resolution. As reported, an increase of just 0.7 millimeters (0.03 inches) would not be significant, however the photo above seems to show a bulge that could be larger than this measurement.
Macotakara also states that the rounded corners of the current iPad 2 and the screen size will remain the same in the next generation hardware. The track record for leaked Asian case designs has been a mixed bag. Most recently, widely publicized leaked photos of iPhone 5 cases turned out to be completely off the mark when the iPhone 4S was announced.
Still, these cases, showing a larger screen, oval home button and thinner profile could illustrate hints of the next generation iPhone. Even if the leaks were premature, the fact is that case designs are in the works way in advance of Apple's product releases in many cases. Especially in Asia, where proximity to supply chain leaks gives manufacturers advance information.
For now, we'll hold on to some healthy skepticism when it comes to the thicker iPad 3 cases. The photo above looks like a step backward, not the next advancement in Apple's tablet technology.