We're moving on to our second accessory in our April iPad Accessory-A-Day Giveaway. Thanks to all the entrants in our invisibleSHIELD for iPad giveaway, and congratulations to all six winners (a full list of all contest winners can be found here). Now up for grabs in our contest are Gelaskins.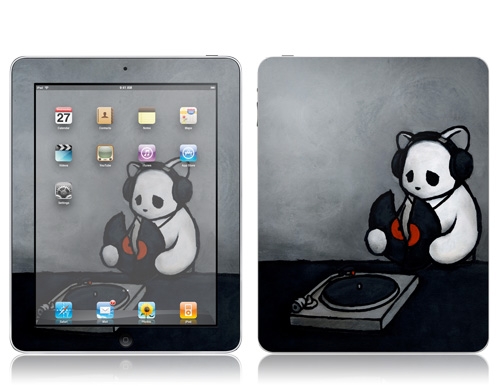 GelaSkins are removable covers for protecting and customizing your portable devices. They feature stunning, photo-quality graphics ranging from fine art prints to contemporary urban images designed by Gelaskins' growing family of artists from around the globe. Stand out in the crowd with personalized protection from GelaSkins.
Although each day of our contest will allow users the chance to enter the contest multiple times, the invisibleSHIELD days (April 5-7) will also aggregate entries for contestants. Entries that fail to win on the first or second day will accumulate for the final drawing on April 7.
Head to our April iPad Accessory-A-Day Giveaway contest page to enter and to learn more about the full month's worth of giveaways.