The iPad Guide has just announced our April contest, the April Accessory-A-Day Giveaway. With the Apple iPad landing in homes around the country tomorrow and throughout the next week, many new iPad owners will be on the prowl for accessories to help enhance and protect their shiny new tablet. Our contest will not only give our readers the chance to snag some of these great accessories for free, but help introduce many of these accessories.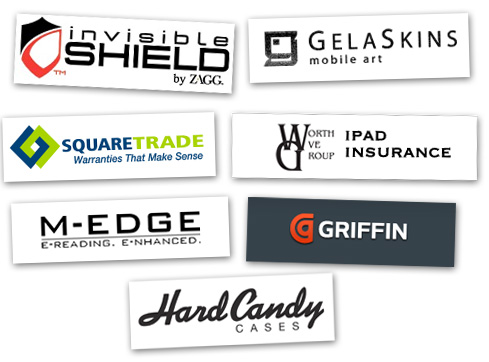 The contest features a variety of accessories including screen protectors, body skins, iPad warranties, iPad insurance, cases and stands. These products come from well known manufacturers and service prodivders Zagg/invisibleSHIELD, Gelaskins, SquareTrade, Worth Ave Group, M-EDGE, Hard Candy Cases and Griffin Technologies.
Readers will have multiple chances each day to enter the contest, maximizing their chances to win. In addition, throughout the month we'll be announcing ways that readers can earn additional entries for specific accessories, further increasing their chances at winning. As with all good contests, entry is free and comes with no obligation to do anything except click the big "enter" button at the bottom of the contest pages.
Details on contest products and other accessories can be found in our iPad Accessory Guide. The iPad Accessory Guide is a developing resource we've built to allow readers to learn about new iPad accessories. Readers can explore details and specifications on iPad accessories, see photos and images, find journalist and blogger reviews and even rate and review the products themeslves.
Detailed dates and product lineup for the contest can be found on the full promo page for our April Accessory-A-Day Giveaway.