Lets look at the rumored specs of the next-generation iPad Air now that Apple has officially announced its final keynote for 2014.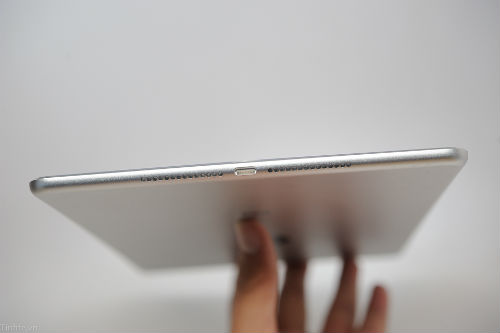 Design:
The second-generation iPad Air 2 is not expected to get a drastic redesign like the iPhone 6 or iPhone 6 Plus, but various leaks have shown that it will be slightly thinner (7mm thick) than its predecessor, and that it will feature recessed volume buttons, a Touch ID fingerprint sensor like the iPhone 5s, and redesigned speakers / microphone. The new iPad will also be available in gold for the first time, according to Bloomberg.
You can see alleged leaked images of the iPad Air 2 here, here and here.
Display / Resolution
Unlike Apple's iPhone lineup, which saw an increase in size, the iPad Air 2 will retain its 9.7-inch display, however, there have been rumors that Apple plans to release a larger 12.9-inch iPad in 2015.
As for resolution, developers have found evidence in the second iOS 8.1 beta that the next-generation iPad will feature a higher resolution Retina HD display.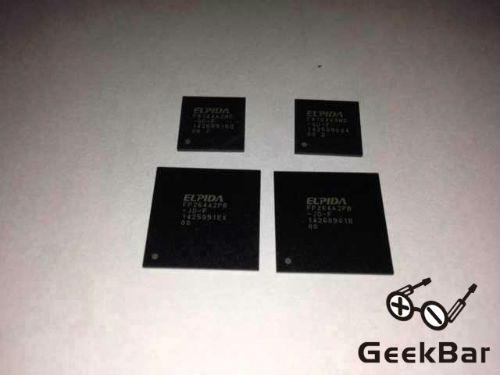 Under the Hood
Rumors have suggested that the iPad Air 2 will be powered by the same A8 chip found in the iPhone 6 and 6 Plus and 2GB of RAM. The increase in RAM is believed to be necessary to run Apple's new rumored split-screen multitasking feature and those higher resolution displays we mentioned above. The iPad will most likely not ship with NFC but it will be able to take advantage of Apple Pay for Touch ID in-app purchases and online shopping.
Storage
The iPhone 6 and 6 Plus are now available in 16GB, 64GB and 128GB instead of 16GB, 32GB and 64GB. So it is safe to assume that Apple's iPad lineup may see an increase in storage, let's say up to 256GB, but nothing has been confirmed.
Camera
Apple has held steady at 8-megapixels for its iPhone lineup for the last few years, but the company did introduce a bunch of new features, such as its new focus pixel and optical image stabilization (OIS), for the iPhone 6 and 6 Plus. It is still unknown if the iPad will catch up to the iPhone and jump from a 5MP iSight camera to 8MP camera.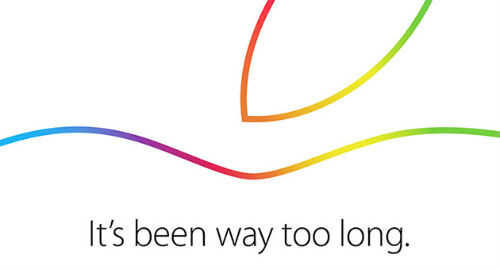 iPad Keynote:
When: Thursday, October 16th at 10:00am Pacific / 1pm Eastern
Where: Town Hall Auditorium in Cupertino, California.
Tagline: It's been way too long.