You may be asked to turn off and stow your electronic devices in the cabin of an airplane, but now thanks to the FAA pilots can use iPads in the cockpit. After months of testing in all phases of flight, American Airlines is slated to begin using the iPad on Boeing 777 aircraft later this week.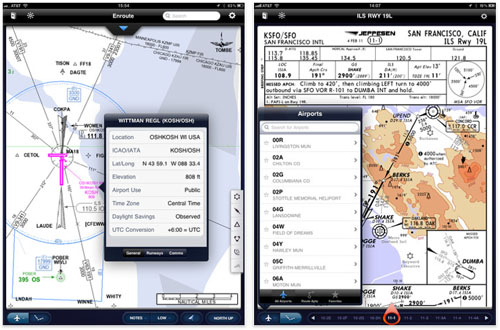 Boeing itself has encouraged airlines to test the iPad, hoping to get its own flight navigation apps on the flight deck and enhance efficiency. Replacing the 35 pound flight bag across all of its fleet could save American Airlines $1.2 million in fuel costs alone.
The FAA approval applies to both the iPad and iPad 2, and other airlines are currently investigating using the tablet computer for training and in-flight operations. Alaska Airlines, United Airlines, and shipping company UPS are all interested in the possibility of allowing their pilots to use an iPad flight bag.
Besides the incredible portability of the iPad charts, they can be updated on-the-fly immediately instead of pilots having to rely on the airline distributing updated paper charts. Before approval, the FAA accumulated data from thousands of hours of in-flight testing and evaluated the iPad in different stages of flight. American Airlines plans to roll out the iPad across all flights following implementation on the Boeing 777.