Not surprisingly Apple's first batch of iPad mini and new iPad models have sold out. Anyone who hasn't already pre-ordered will not receive their tablet on launch day November 2. In fact, ordering an iPad mini on the Apple Store online means a wait of two weeks until the device is available to ship.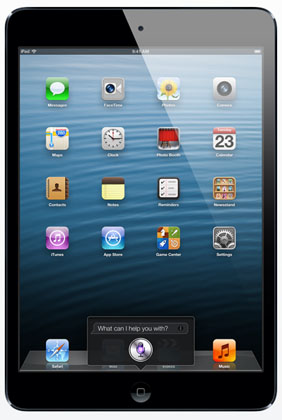 The A6X processor iPad with Retina display is also delayed, with shipping times listed at one week. Overall, it took somewhat longer for delivery times to slip when compared to some other Apple device pre-orders including the iPhone 5. Units of Apple's latest smartphone were sold out within hours, resulting in delivery times increasing to weeks on the first day.
When it comes to the iPad mini, white and aluminum models sold quicker than the black and slate versions. It's not clear whether or not the pre-order quantities lasted longer because Apple had more units ready to go, or if demand wasn't as overwhelming as it has been in the past.
Launch day is Friday, November 2 and there are sure to be long lines at Apple retail stores around the country. Waiting in line is now the only way to get an iPad mini or A6X iPad with Retina display on launch day. iPad mini with cellular models are scheduled for release later in November.