It only took them over a year but Facebook is finally coming to the iPad. According to The New York Times, people are being briefed on the new social networking app that Facebook plans to launch in coming weeks.
The free app is being overseen personally by founder Mark Zuckerberg and is designed to be used with the iPad's touch-screen interface. Users will be able to shoot and upload pictures and video with the iPad's cameras, and Facebook Groups and Chat will feature a more iPad-friendly look and feel.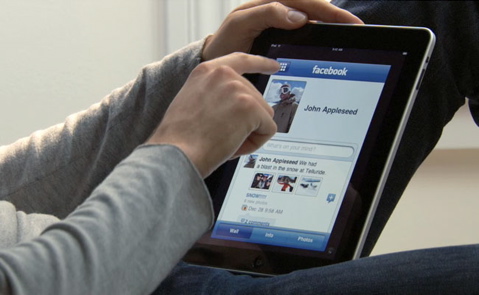 A person who has seen the app told the Times that the photo/video experience is "amazing."
Third-party Facebook apps for the iPad do exist, including My Pad, iFace and Friendly, but an official Facebook app will be appreciated by iPad owners. Even if it sounds a lot like the other Facebook apps for the iPhone and Android devives.
Jaime Schopflin, a communications manager at Facebook, said Facebook had nothing to announce for now, and Apple declined to comment.