Holding out for a Retina display iPad mini? According to supply chain sources in China, you could be waiting until next year. With the smaller iPad model just arriving this month, a report from SlashGear points to an annual refresh schedule for the smaller tablet.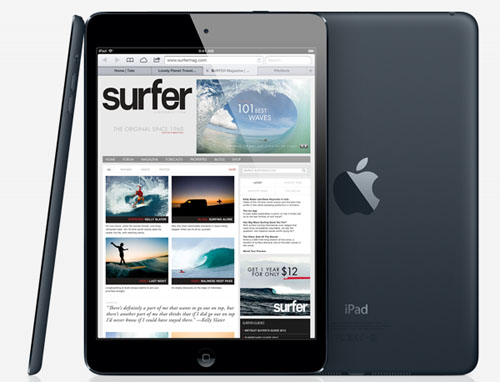 The good news is that Apple is already working with suppliers to secure mass-produced 2048 x 1536 resolution 7.9-inch displays for the next generation iPad mini. These Retina-caliber displays clock 324 pixels per inch, and would be featured on the iPad mini 2 coming in fall 2013.
AU Optronics is one of Apple's suppliers for the current 1024 x 768 screens on the iPad mini. The company is said to be working on an improved display with Retina resolution and a thinner frame. Not only this, but the next iPad mini could feature IGZO technology, which would extend battery life.
The iPad mini has been selling briskly, with Apple selling over 3 million units in just three days. Cellular data-capable models have arrived, with shipping times for all models on the Apple online store currently at two weeks.