The Korea Times claims LG Display is going to meet with Apple in the next few days to talk about producing a 7.35-inch display for the rumored iPad mini. This latest rumor corroborates an earlier story from UMD, who reported LG and AU Optronic sent samples of a 7.85-inch display to Apple for approval back in October.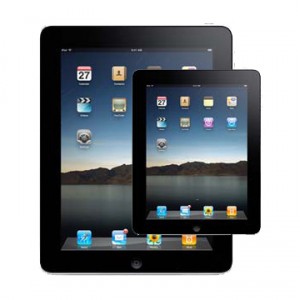 The smaller display will reportedly feature the same resolution as the iPad 2, and will be Apple's answer to the smaller more affordable tablets like the Amazon Kindle Fire and Barnes & Noble nook. A recent survey revealed 44 percent of tablet shoppers are considering buying the Kindle Fire over the iPad 2 this year. And 46 percent of UK iPad owners said they didn't believe they were getting their money's worth, because they hardly use the device at all.
This is not the first time we've heard Apple was considering launching a smaller tablet. iPad mini rumors date as far back as 2010. Steve Jobs was also not a fan of the 7-inch tablet, calling them "useless" when asked about them in the past. It is believed Apple may be reconsidering their stance on the smaller devices since the Amazon Kindle seems to selling so well.