File this one in the likely but not confirmed category. Photos of a Target retail PDA were sent to Engadget, showing new items purportedly for sale starting on October 3. The items are classified under "Digital Audio," which is the same category as iPods and e-readers like the Amazon Kindle.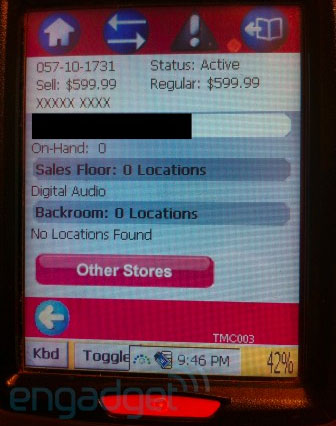 There are six different versions of the mystery product matching iPad prices for the three different storage capacity iPads with and without Wi-Fi. Assuming the photos are real, it looks like Apple is expanding its retail options beyond Best Buy and the Apple Store.
This isn't the first time Apple has sold its products outside the official Apple stores. Rumors of a Wal-Mart iPad have been circulating since launch, and the retailer already sells iPod touch units. Best Buy carried the iPad on launch day, although inventories were slim. Radio Shack carries the iPhone 4, although their stores are still advertising limited quantities.
Apple has been struggling with iPad supplies, having sold 3.2 million units as of the third quarter of 2010. Manufacturing bottlenecks and unexpected demand for the tablet have kept inventories low around the US and elsewhere.
Rumors recently surfaced of a second-generation iPad launching as early as the 2010 holiday season. Apple is said to be putting the finishing touches on a front-camera FaceTime enabled iPad for launch either late this year or early in 2011, departing from their typical one-year product update cycle.
If Target joins the iPad retail frenzy, the device will likely make it into even more people's hands during the holiday season.