There's still an iPad shortage, and Apple has reportedly hired another manufacturer to help alleviate supply problems. The shortage has to do with iPad touch screens, which are of the 9.7 inch LED IPS variety. There's just not enough of them to go around.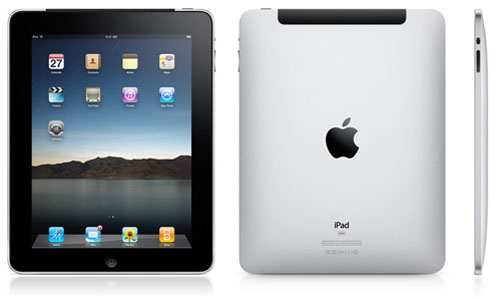 Apple is experiencing similar problems with its high-resolution iPhone 4 screen and just can't overcome production bottlenecks to meet overwhelming demand. LG Display, a South Korean company, has already shipped close to one million iPad displays in May. This is in addition to over 700k units shipped in April and almost 800k units shipped in February and March.
Current iPad deliveries are estimated by DigiTimes to be at 1.2 million units per month, with 2.5 million per month expected by the end of 2010. That's a lot of displays to be manufactured. Samsung Electronics is expected to provide Apple with up to 500k units per month starting in July, to supplement the output of LG Display.
Each iPad display with a touch module is estimated to cost Apple up to $90 per unit. The cheapest iPad retails in the US for $499. This makes the touch screen display one of the most expensive parts of the device.
At the current rate of sales, iPad units are outselling Macs 2:1 in the United States. Apple currently sells a Wi-Fi only model and a 3G-capable iPad that connects to the AT&T cellular data network using a micro-SIM card.
LG is currently transitioning to Gen 5 LCD manufacturing capacity, which would improve production volumes. In the meantime, analysts that expected 4 million iPhone 4 units per month can now expect only 2 million per month will actually ship. Production bottlenecks should be resolved by September of 2010, just in time for the holiday season.