Just one day after one analyst with a poor track record initiated grumblings about iPad production issues leading to supply shortages, a number of outlets are reporting rumors about the iPad release date. Countless blogs and news sites have been reporting "leaked information" that suggests the iPad is coming to stores on March 26th.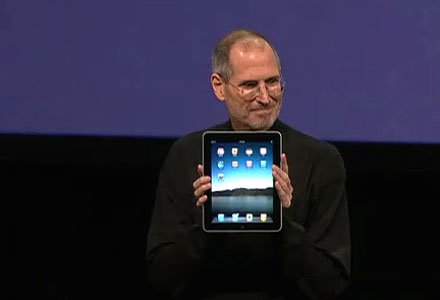 The most surprising thing about this "revelation" is why it is causing such a stir. March 26th simply lines up with the original release Steve Jobs indicated during the iPad announcement and is the iPad release date that we here at The iPad Guide along with
many others out there have been informing users of since the keynote.
This latest news isn't without some possible value, however, as it includes rumors that Apple store employees will begin iPad training on March 10th, in anticipation of the launch which is expected to follow a little more than a couple weeks later. A number of sites have taken this to mean that the iPad will be "in the hands" of Apple employees in a week, though -- if even true -- we expect the training will be an online training, not unlike the original iPhone.
The rumors also mentioned that iPad commercials may begin airing March 15th, which may be perfectly likely, and that those who camp out for the iPad will receive a special gift, which is considerably less likely.