At today's iPhone 4 keynote speech, Steve Jobs announced that Apple has sold 450,000 iPads since launch day as of April 8. Those sales resulted in 600,000 iBooks downloads and no less than 3.5 million iPad application downloads to date. Not bad for less than a week.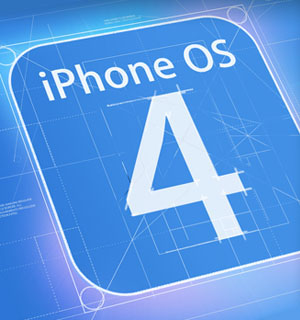 In the US, Apple's share of mobile browser usage (Mobile Safari running in iPhone OS) totals 64 percent. The next closest competitor is Android OS with 19 percent, and BlackBerry comes in third with a 9 percent total. Apple has sold a total of 50 million iPhones and an additional 35 million iPod Touch devices, all running iPhone OS.
There are currently 3,500 iPad-specific apps in the App Store (out of a total of 185,000). Jobs also revealed that 4 billion apps have been downloaded since the App Store launched in summer 2008. Those apps are about to gain access to services that will provide efficient multitasking in the iPhone operating system.
Currently, the iPad runs iPhone OS 3.2, which does not allow third-party apps to run in the background. The iPhone 4.0 firmware upgrade for iPad will be released this fall, and includes 100 improvements.
Apple will add folders for app management on the home screen, and a unified inbox in the Mail app. Users will also be able to organize mail by thread.
Jobs showed off iAd, Apple's new in-app advertising plan. According to Apple, iPhone and iPad users spend an average of 30 minutes using apps daily. His idea is to show an advertisement every 3 minutes, adding up to one billion ad impressions daily on all mobile devices running the OS. Video and interactivity are built into the operating system and take advantage of HTML5. Apple plans to sell and host the ads and give developers 60 percent of the revenues from iAd.
Gaming will get more social on the iPad as well. Game Center makes it possible to add leaderboards, matchmaking and other social gaming features to over 50,000 games in the App Store.
Other features announced at the iPhone 4 keynote include more robust enterprise features and a version of iBooks for the iPhone.
The developer preview SDK comes out today. iPhone OS 4 will be released for the iPhone this summer and hits the iPad in the fall. No word on whether or not iPad users will be charged for the upgrade.