Apple sold its millionth iPad during Friday's launch of the iPad 3G. Sales from the Apple Store online and retail outlets reached the one million total in only 28 days. For comparison, the original iPhone took 74 days to reach this number of units sold.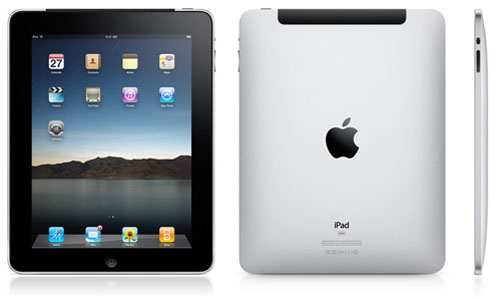 Apple also announced that iPad users have already downloaded 12 million applications from the App Store and over 1.5 million ebooks from the iBookstore. Developers have launched 5,000 iPad-specific apps to date.
Steve Jobs, Apple's CEO explained, "Demand continues to exceed supply and we're working hard to get this magical product into the hands of even more customers." Early reports indicate the iPad Wi-Fi + 3G could outsell the Wi-Fi only models introduced on April 3. The 3G model shipped on April 30 and Apple's online store lists a 5-7 day delay in shipping before any iPad orders can be fulfilled.
Best Buy has limited quantities in select stores and currently does not offer the iPad for sale online. Each store was rumored to have only 15 iPads in stock on launch day, although a replenishment in stocks came days later.
Apple iPad revenues have been estimated to be at least half a billion dollars to date. The real number is likely even higher. Parts and manufacturing for each iPad run in the $230 range, and the least expensive model retails for $499. Some have predicted that as initial demand eases Apple could reduce prices sometime before the release of a second generation model next year.
Wall Street analysts had initially predicted iPad sales between 1-5 million in the product's first year. Considering Apple has hit one million sales in just under a month, these estimates may end up on the conservative side.