Hours after TechCrunch discovered a hidden code for the Facebook iPad app, Facebook closed the door leaving many iPad users stuck out in the cold. Luckily for Facebook fans, the coder known as Chpwn, found a way around the FaceBook block for jailbreak users.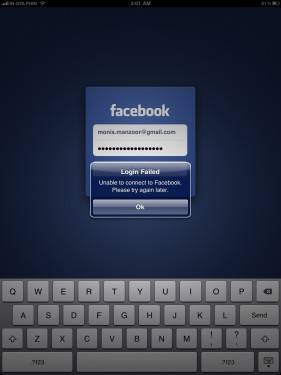 If you're an iPad owner who can't wait for the official release, all you need is the FaceForward Cydia app to install Facebook on your device.
The app removes the restriction that Facebook placed on the iPad app to access the site. Remember, FaceForward will only work on jailbroken devices.
I would suggest waiting for the official release since FaceForward is going to be useless once the app is launched. Do you really need Facebook on your iPad that bad?
Once it's released, don't forget to follow us on Facebook.
[via Chpwn]