The sequel to the popular racing game Jet Car Stunts is now available for free in the App Store. Jet Car Stunts 2 features the same crazy tracks and impossible jumps that made the original such a huge hit. The sequel also brings a new level creation mode and iOS 7 controller support.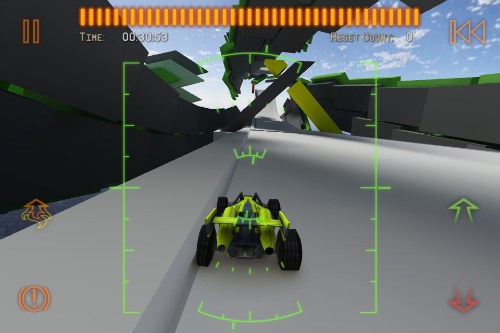 Jet Car Stunts 2 is a fun racing game where players must use their jet powered car to complete outlandish tracks suspended high in the air. It can be really challenging trying to complete the impossibly long jumps while watching your rocket fuel and trying to steer your car without flipping over, all at the same time. The game can also be really addicting and sometimes frustrating as you try not to overshoot jumps and avoid crashing into walls.
Jet Car Stunts 2 includes 120 levels with 3 difficulties each, 7 cars with varied handling and 4 Game modes. It is compatible with all iOS devices running iOS 6.0 or later, and the best part is it is absolutely free! Check out the trailer below then download it from the App Store.