After nearly three years on the market, the non-Retina iPad 2 will be discontinued. This is according to a report by AppleInsider, which states Apple will ramp down legacy iPad 2 production and take the model off the market "in the near future". The news comes as no surprise, as similarly priced iPad mini units with Retina displays are outselling the older design.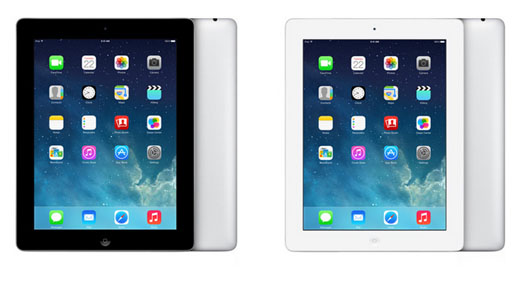 For those looking to pick up a Wi-Fi only iPad 2 before they disappear from shelves, the device can be had for only $299 at Walmart, a discount of $100 off Apple retail pricing. The iPad 2 features the dual-core A5 processor, front-facing FaceTime camera, 1024 x 768 display resolution (132 pixels per inch) and a 30-pin dock connector.
When it comes to iPad 2 sales, this is one of the reasons the device remains available three years after launch. Ahead of the iPad Air keynote last fall, the non-Retina iPad 2 accounted for two out of every five iPads in use. Now that three generations of hardware have succeeded the iPad 2, analysts such as Ming-Chi Kuo of KGI Securities have noted that sales of the older units are slumping.
Despite the lack of Retina display on the legacy iPad 2, the model is a significant improvement over the original iPad. A brand new iPad Air with 16GB of storage costs $499, making the latest model 67 percent more expensive than the 16GB iPad 2 at $299. For many applications, the iPad 2 is suitable and competes with similarly priced tablets in the segment.
It remains to be seen exactly when Apple will pull the plug on the iPad 2. Three years already matches the longevity of the iPhone 3GS and iPhone 4, which were the longest running iOS devices. Both iPhones were on the market for a similar time period before being discontinued.