Photos from a source in China have been sent to case maker ZooGue, purportedly of an upcoming iPad Nano body. The silver case looks familiar, except there are notable differences on the bottom of the design. According to these photos, the iPad Nano will feature the same mini-dock connector already seen on iPhone 5 part leaks.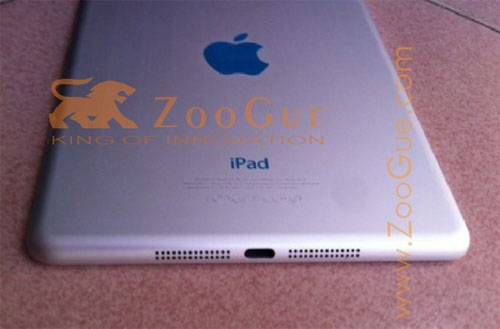 Not only this, but the device features two speaker grills for stereo sound. It looks like something is missing from the top of the part, possibly black plastic which would cover cellular data antennas. This is assuming Apple uses a similar design for the iPad Nano as the current iPad Wi-Fi + Cellular model.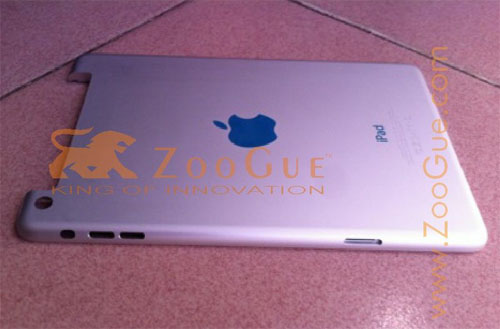 According to the source, the iPad Nano features a 7.58-inch screen, which is slightly smaller than the 7.85 inches cited in other reports. Strangely, no photos of the front of this part were leaked, which would of made us feel better about its authenticity. The tablet looks a little thick for a finished Apple product, and is it just us, or does the Apple logo look blue?
Although Apple CEO Tim Cook did not shut down the idea of a smaller tablet in the pipeline when interviewed, there have been conflicting reports regarding an iPad Nano for years. It's possible everything will be cleared up next week at WWDC, however the focus of the event is expected to be iOS 6 and apps. Some analysts believe Apple could launch a smaller form factor iPad in October alongside the next generation iPhone.