Add leaked photos to the growing list of evidence that the next generation iPad will take design cues from the iPad mini. Although schematics have already been revealed showing the form factor takes inspiration from the iPad mini, back panels proving as much have been revealed by sources to FanaticFone.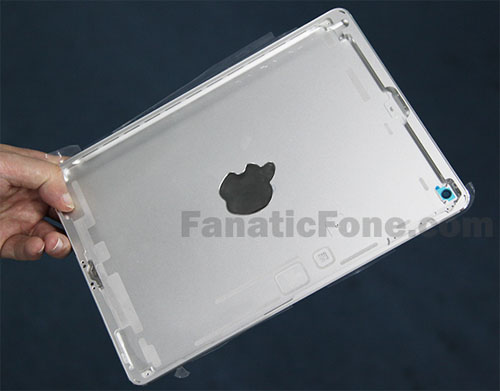 The silver panel ascribed to the upcoming iPad 5 has dimensions of 9.45 x 6.61 inches and a weight of 3.53 ounces, which means the part is lighter and smaller than the previous model. Other changes that match the iPad 5 to the iPad mini include the two-part volume button and bottom speaker housing. It is said the iPad 5 will feature a smaller front bezel, another iPad mini trait coming to the larger Apple tablet.
For good measure, FanaticFone also posted photos of an iPad mini 2 silver back. When comparing the two parts side by side, they look incredibly similar except for the size. According to rumors, Apple is considering an iPad mini release in different colors, and could ship an iPad 5 with a black metal back similar to the black iPhone 5.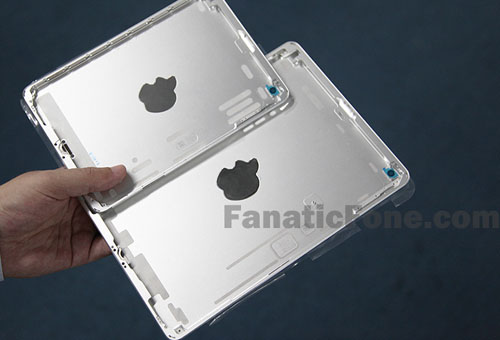 The iPad 5 could also feature GF2 touch screen technology, which would make the new model 15 percent thinner and 25 percent lighter. Other rumors continue to fly, such as a report that Apple is in the midst of testing a larger, 12-inch iPad for future release. The iPad 5 could be revealed by Apple in September, with a Retina display iPad mini 2 hitting shelves later this fall.