One week after the Economic Daily News reported that the iPad mini 2 would be delayed until 2014, the DigiTimes claims LG will "ship about 2-3 million" Retina panels a month in preparation for Apple's next-generation iPad mini launch in October. The DigiTimes also reports that LG is prepared to ship "2.5-3 million 9.7-inch panels a month for the iPad in the third quarter of 2013."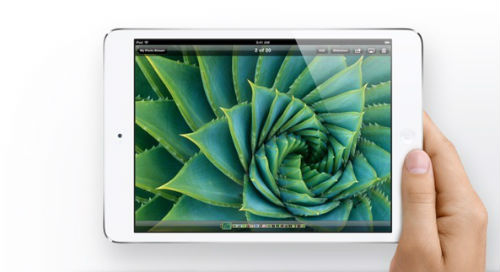 Several sources, including Taiwan's Economic Daily News, claim otherwise, citing production issues with the supply chain as the reason for Apple's delay. The Economic Daily News previously reported that low yields of second-generation iPad mini Retina displays have caused Apple to push back the tablet's release to 2014. The outlet also suggested that Apple may release an updated and more affodable non-Retina version of the iPad mini for the 2013 holiday shopping season. However, everyone seems to agree Apple will release a new 9.7-inch iPad in 2013.
The DigiTime's industry sources also added that the next-generation iPad will feature 2048x1536 resolution, be thinner and lighter, and will only be equipped with "one light tube in its backlight instead of two." This corroborates with previous rumors that claimed the fifth-generation iPad will feature more a iPad mini-like design.