Logitech has announced the Ultrathin Keyboard for the iPad mini. The keyboard features EasyType and iPad mini function shortcut keys to help it fit the mini's smaller form factor. Its thin and lightweight design doesn't add any unnecessary bulk to the device,and the integrated stand allows you to view your tablet without holding it.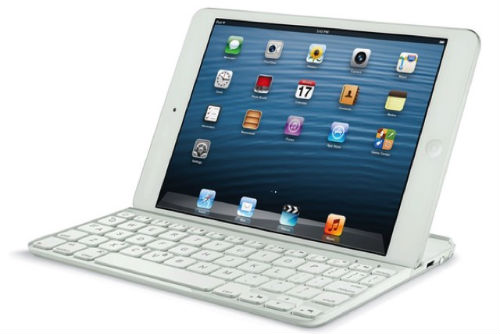 The easy to attach keyboard allows you to get the most use out of the entire 7.9-inch display while typing emails or working. Plus keyboards for tablets also help keep your display clean since they eliminate the need to touch them.
The Ultrathin Keyboard is now available for pr-order for $80 directly from Logitech. If you're looking for a dependable iPad mini case to protect your tablet, here are a few we've already recommended.